(New) Cheval Chain Annecy Medium Pendant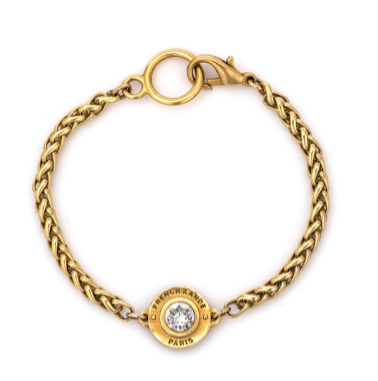 Designer: French Kande
This bracelet features our Cheval chain with Swarovski Annecy pendant. Totally stunning all by itself and even better when layered up with another one of our designs.
Size Medium is 7.75". Please choose size below.
•14k Gold Plated Matte Sterling Silver Plated
•Each piece of FK Petite is handmade in our Los Angeles studio by Californian artisans.