14K Gold Bangle w/ Grey Opal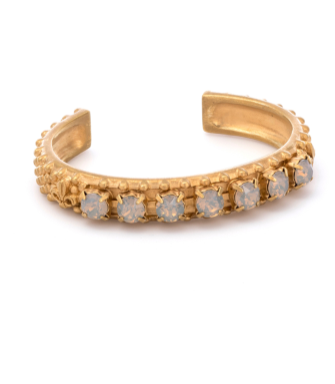 Designer: French Kande
This exclusive Fleur De Lis bangle features a row of light grey Opal Swarovski. Absolutely beautiful all by itself but best when paired with our other designs.
• 14k Gold Plated.
• Adjustable
• Swarovski Size: 8mm
• Each piece of French Kande is handmade in our Los Angeles studio by Californian artisans.